Or, why aren't we doing what Jesus told us to do?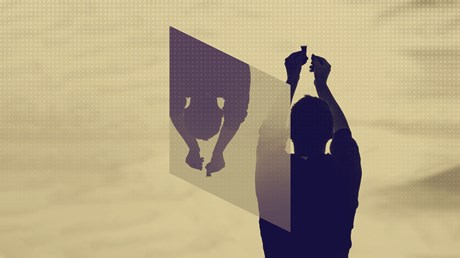 There is no greater signal that evangelicals have long forgotten their roots than the disrepair into which the sacraments have fallen in our day. By way of reminder, we should note that the Second Great Awakening began as a Communion retreat. Churches from all over gathered at Cane Ridge, Kentucky, in August 1801 to prepare themselves for and then partake in Communion. As I wrote in an article on this revival:
Communions (annual three-to-five-day meetings climaxed with the Lord's Supper) gathered people in the dozens, maybe the hundreds. At this Cane Ridge Communion, though, sometimes 20,000 people swirled about the grounds—watching, praying, preaching, weeping, groaning, falling. Though some stood at the edges and mocked, most left marveling at the wondrous hand of God.
The Cane Ridge Communion quickly became one of the best-reported events in American history, and according to Vanderbilt historian Paul Conkin, "arguably ... the most important religious gathering in all of American history." It ignited the explosion of evangelical religion, which soon reached into nearly every corner of American life. For decades the prayer of camp meetings and revivals across the land was "Lord, make it like Cane Ridge."
As such Communions, people gathered on Friday and spent that evening and Saturday praying, reading Scripture, and listening to sermons as they prepared themselves for worship and Communion on Sunday. At Cane Ridge, Saturday was not so quiet:
The Saturday morning services had been quiet—the proverbial lull before a storm. But by afternoon, the preaching was continual, from both the meetinghouse and the tent. … Excitement mounted, and amid smoke and sweat, the camp erupted in ...